Polio Eradication
Polio (poliomyelitis) is an infectious disease caused by a virus that can cause irreversible paralysis and sometimes death. Although there is no cure, a vaccine has been developed for children to prevent the transmission of the disease and eventually result in the disease dying out with no one left to infect.
Rotary has contributed over $1.5 billion and volunteers to help immunise more than 2.5 billion children in 122 countries. The Bill and Melinda Gates Foundation matches every dollar two-to-one that Rotary commits to polio eradication. Rotary, along with its partners, has reduced polio cases by 99.9 percent worldwide since our first project to vaccinate children in 1979. There are now only two countries that are not polio free: Afghanistan and Pakistan.
We hold an annual 'paint your pinkie purple' event to celebrate World Polio Day and raise awareness and funds for the eradication of polio from the world.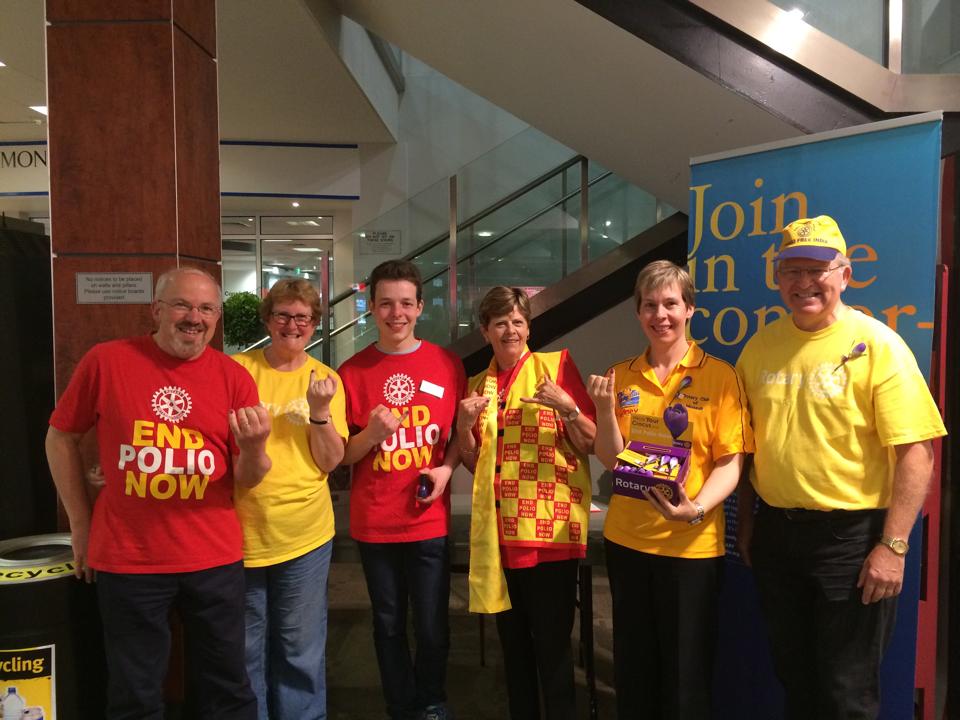 2014 World Polio Day at the Monash University, Clayton Campus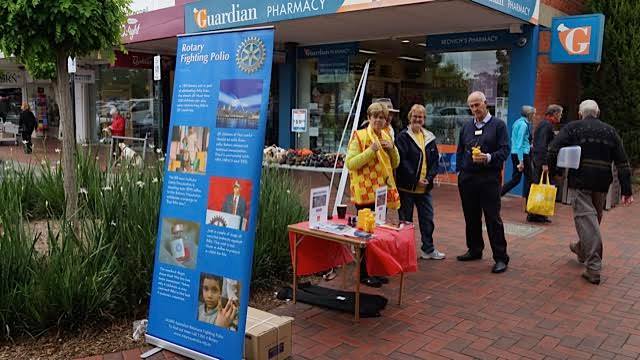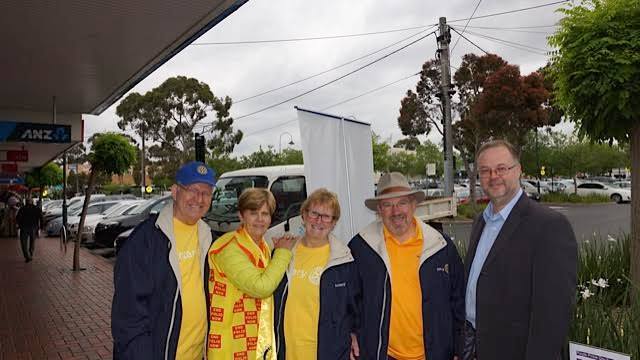 2015 World Polio Day at Hamilton Place Shopping Area, Mt Waverley
2017 Bunnings, Chadstone Community Fun Day
More information can be found at: http://www.endpolio.org/.
Share this with your friends