Visitors Welcome
All visitors are welcome, whether or not you are a Rotarian from another Club, to join us for our morning meetings. We meet Wednesdays at the Bruce County Motel, 445 Blackburn Rd, Mount Waverley VIC 3149 at 7am for a 7:15am start. Meal cost: $22.
Check out our Speaker Program to see if there is a particular meeting of interest to you.
Please advise our Treasurer, Mr John Hocking, of your intention to join by Tuesday 5pm.
Members and guests will be greeted on arrival by one of our friendly greeters.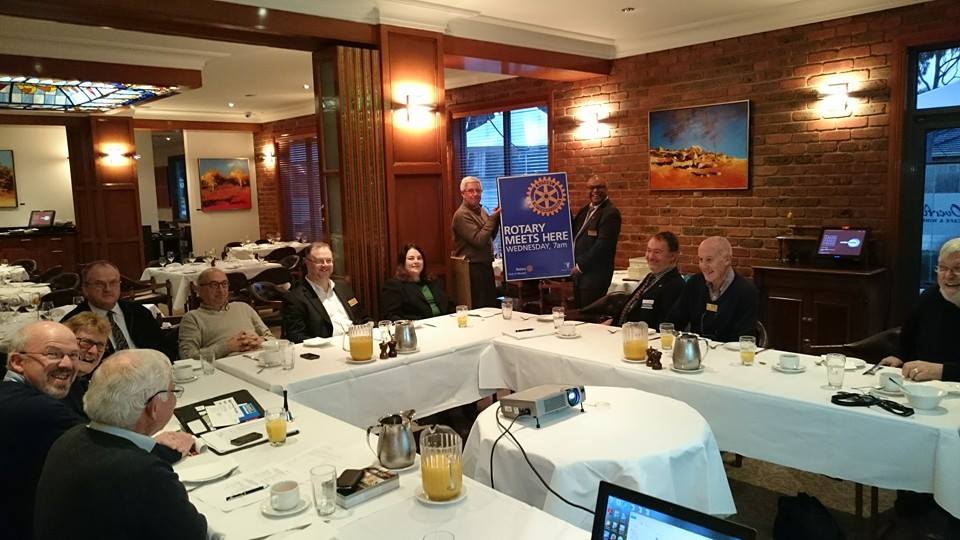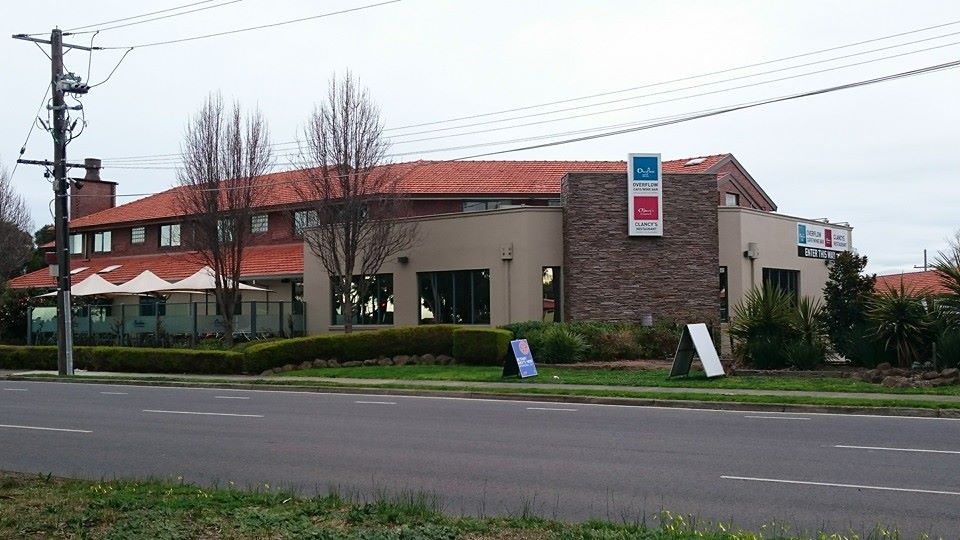 Exchange of Banners
Many Rotary Clubs have a banner that depicts aspects of the territorial area of their Club. This banner is traditionally exchanged as a token of friendship by Club members when visiting other Clubs.